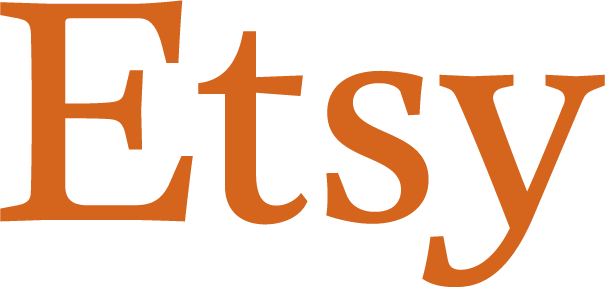 Etsy is a marketplace launched in 2005 focused on handmade and vintage items and supplies, as well as unique factory-manufactured items. Etsy went public on April 16, 2015.
Uniquely Etsy has sellers and buyers from most countries in the world. Key markets is the US and UK, Canada, Australia, France, and Germany. In the US their main competition is eBay and Amazon with Amazon Handmade, as well as boutique websites. Despite this Etsy has been able to grow by focusing on handmade sellers community.
We built Handmade Hunt to highlight Etsy shops.
10,710,475 items sold in a month
During the last 30 days Etsy sellers sold 10,710,475 items. Customers then left a grand total of 1,896,894 feedback reviews for sellers. Both of these metrics are good indicators of the activity on the marketplace.
48,893,213 products
There are 48,893,213 products are listed by all marketplace sellers. On average a seller has 48 products listed for sale.
82% is Handmade, 7% is Vintage, and 11% is Supplies
Etsy has three main sections in the marketplace: Handmade, Vintage, and Supplies. Handmade represents 82% of sellers, Vintage represents 7% of sellers, and Supplies represents 11% of sellers.
Home & Living is the top category
20% of top sellers have their main category as Home & Living. Other popular categories are Art & Collectibles at 20%, Jewelry at 16%, and Clothing at 10%.
Top Etsy Categories
has the full list of top categories.
669,043 new sellers this year, 2,347 per day
So far this year 669,043 sellers joined the Etsy marketplace. This equals to 2,347 new sellers every day. During all of last year 770,756 new sellers joined. So far this year looks to outpace last year in terms of new sellers growth.
999,181 have products listed for sale
Etsy has more than 5 million sellers on the marketplace, so the newly joined 669,043 sellers this year are adding to an already long list of sellers. However only 999,181 have products listed for sale at the moment.
66% of sellers based in United States
Most sellers are based in United States, representing 66% of all sellers. Other common locations include United Kingdom at 10%, Canada at 5%, and France at 3%. Unsurprisingly United States is the leading location most sellers are located in, as Etsy has the strongest presence there. Nonetheless 34% of sellers are international, often selling to the US customers from abroad.
Top Etsy Countries
has the full list of countries.
US sellers are based in California, Texas, and Florida
US sellers are mostly located in California at 14%, Texas at 7%, and Florida at 7%. These three biggest states make up 28% of US sellers.
Top Etsy States
has the full list of states.
This report was last updated on . All metrics mentioned are calculated by our proprietary technology allowing us to collect data and analyze e-commerce marketplaces.